Find your new favorite extracurricular during club recruitment month
For students looking to add school activities to their resumes, the entire month of August is club recruitment month.  Moanalua clubs are seeking new members who want to participate in school and community service, personal development, and cultural enrichment.
"Clubs get you involved in school, help you meet new people, and create new opportunities," Student Association Treasurer Elizabeth Kraft said.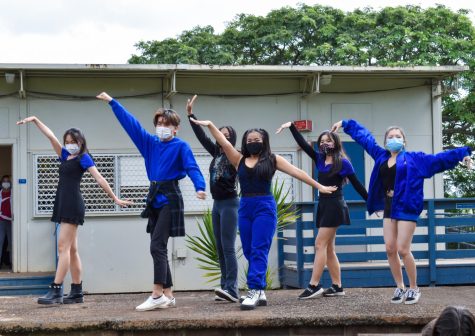 Moanalua High School sponsors 27 different organizations, there is a large variety of clubs. Service clubs like LEO and Interact allow you to volunteer and help the community. There are also interest-based clubs like Dance and Coding club. Cultural clubs like Korean and Japanese clubs give students a chance to learn more about people from all over the world. 
Joining clubs opens up lots of opportunities for students. For example, the LEO Club offers $2,000 scholarships for those who get the highest amount of service hours. There are also opportunities to compete and gain hands-on experience in a specific field. For example, the Science Academic Team participates in competitions with schools nationwide in the annual Science Olympiad tournament.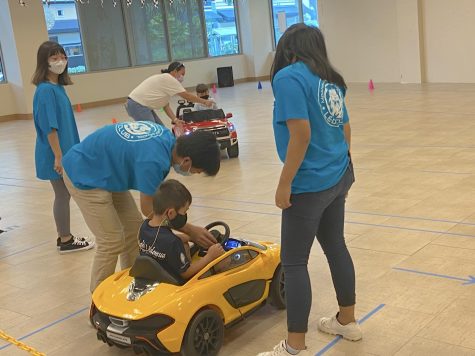 Moanalua has an annual competition for the best club on campus. For eight years, LEO Club adviser Janice Deliz and her students have won the "Organization of the Year" award for their long list of service projects. Last year, the club was also recognized as the best LEO club in the state. 
Clubs are free to hold their recruitment drives in Mene square during recess, lunch, or after school. Linked below is a full list of all the clubs and their advisors. If you have questions or need help with joining, visit the club advisors during non-instructional hours.
Link to complete club list: https://drive.google.com/file/d/1z5thH_vpqJYJZvQcr5xiFSX87Hfo9QKa/view?usp=sharing