Football Coach Savai'i Eselu goes to SDSU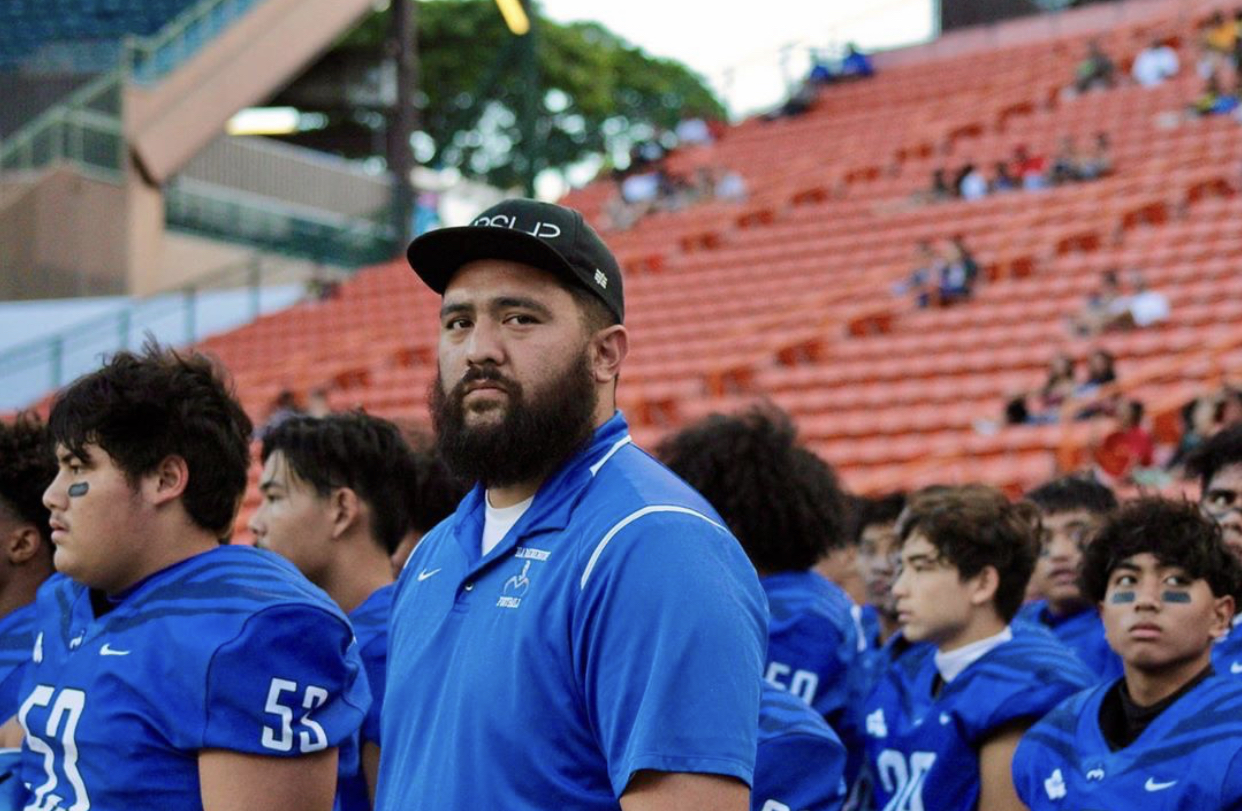 Coach Savai'i Eselu, the former football coach for Moanalua, has finally achieved a lifelong dream of his, coaching in the college ranks. After 4 years of coaching football, Coach Eselu stepped down as head football coach in Moanalua to be the tight ends coach for San Diego State University (SDSU).
"This has always been the dream of mine, coaching in the college ranks. The talent and the daily grind is what's truly amazing and fun about football," says Coach Eselu.
SDSU sought out Coach Eselu after he had the opportunity to be the offensive coordinator under Frank Beamer, the head coach of Virginia Tech. In an arduous four day process with three days of the interview, his life drastically changed, becoming a coach of SDSU.
"it's the opportunity of a lifetime! So after a quick talk with my wife and much prayer, we accepted the offer at the conclusion of my 3-day interview."
Eselu also has advice for future Na Menehune Football players. "It's 4th & Goal, Everyday", he states.
Eselu explained the meaning of this; it means that when your feet hit the floor every morning you attack your home life, school life, sports life, social life, emotional life, spiritual life—every aspect of life—like there's no tomorrow. 
During his last season with Moanalua, Coach Eselu led Moanalua into the Division 1 OIA Championship, winning Moanalua's first OIA title.