Moanalua ESports: State Champions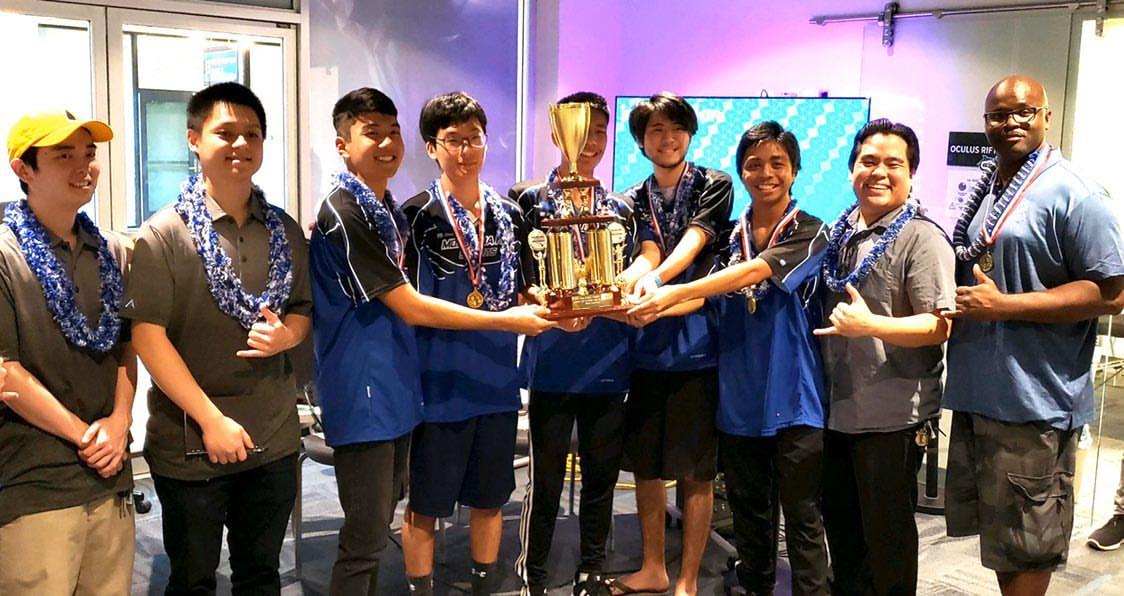 Moanalua ESports won the title of Hawaii High School Athletic Association (HHSAA) League of Legends ESports State Champions on Saturday, January 25th at the Hawai'i Pacific University ESports Arena. Moanalua's team PRESTIGE went against Punahou School's Green in the best of three, coming out on top with a 2-0 score. The team received a fifteen thousand dollar check for Hawaii Pacific University, 
Moanalua's League of Legends team consists of Top laner Chris Jung, Jungler Dayven Akamine-Rabaino, Mid laner Colby Tomita, ADC Braydon Nagasako, and Support Joshua Vallesteros, along with the help of Head Coach Sgt. Raymonte Britt, and Assistant Coaches Kenneth Fung and Dane Takayama.
Moanalua will be looking to defend their title in the spring season of ESports, with the preseason starting on February 4th.