Get To Know The New Teachers
A more personal side of Moanalua's newest teachers and staff.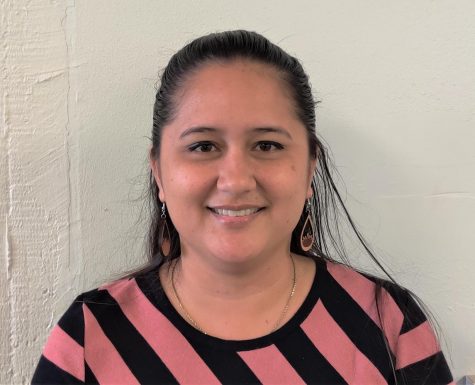 Ms. Tia-Michelle Marquez
Ms. Marquez will be one of our Vice Principals for this school year; this is her second year as a VP.  In the previous seven years, she has taught at Ilima Intermediate, Kohala High School, and Kapolei Middle School. She spent her summer working and planning for this school year. During her free time, she enjoys reading, cooking, traveling and spends time with her family. 
Fun Fact: "I enjoy traveling to new places and trying new foods."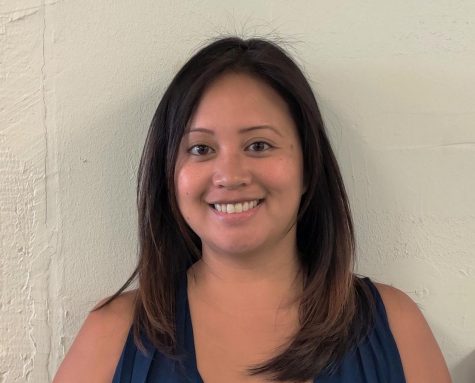 Mrs. Michelle Villegas
Mrs. Villegas is this year's Student Service Coordinator; she has been teaching for ten years and previously worked at Mililani Middle School. She spent the summer mostly hanging out with her kids at the beach.  She enjoys singing, dancing, hiking, photography, working out, shopping, and traveling. Mrs. Villegas's message to everyone is that "this year is going to be challenging, but we are all in this together!"
Fun Fact: "I have been skydiving twice and bungee jumping."
Mrs. Jennifer Ladao
Ms. Ladao previously worked at Kaimuki Middle School but now is the counselor for last names Fe-K at Moanalua. She loves creating homemade Halloween costumes for her kids, doing fun projects, and spending time with her family. Despite the challenges this year will bring she wants to remind everyone that we are in this together and that your school counselors are only an email or video chat away.
Fun Fact: "I am a MOHS alum!"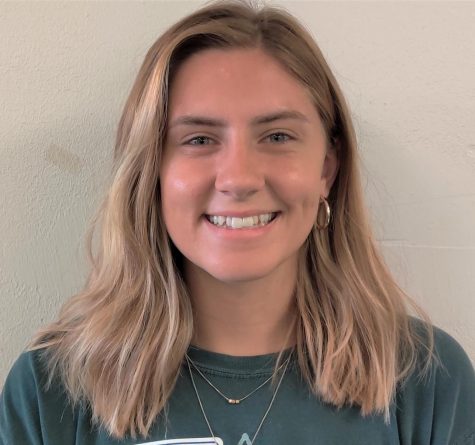 Ms. Morgan Hunt
Ms. Hunt just finished her student teaching in Colorado and will now be teaching PE and health. She spends her free time training for half marathons and going to the beach. During the summer she went hiking and surfing with her husband and also enjoyed hanging out with her two dogs and three cats. Ms. Hunt's message for everyone this year is that "I am super excited to get to know everyone and have fun learning and growing together!"
Fun Fact: " I ran track and cross country at a (Divison I) college."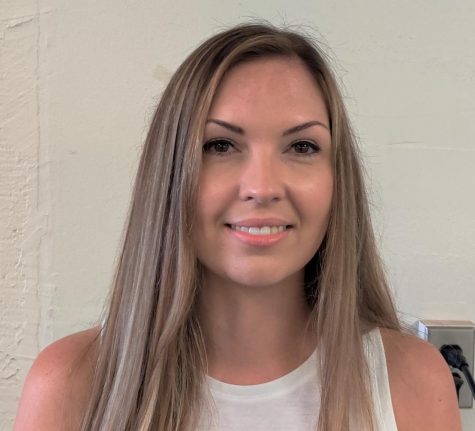 Mrs. Katryna Fahlgren
Mrs. Fahlgren taught in San Diego but is now an English 10 teacher at Moanalua. When she's not spending time with her four kids, she enjoys yoga and painting. Despite the circumstances, she is excited to see what the school year brings and wants to remind students that teachers are here for support. 
Fun Fact: "I just went kayaking for the first time!"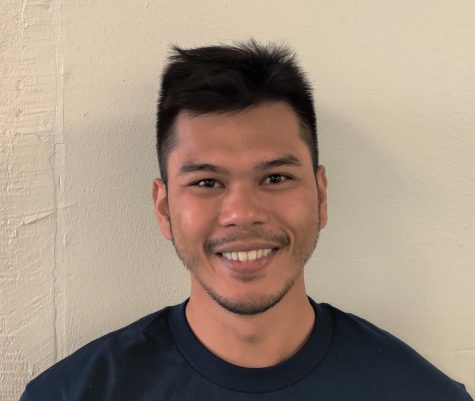 Mr. Felix Balisacan III   
Mr. Balisacan previously taught at Kealakehe High School on the Big Island but is now a social studies/special education teacher at Moanalua. In his free time, he likes to sleep, draw, or doodle. Mr. Balisacan's message to everyone is that he is "looking forward to meeting you all!" 
Fun Fact: "I can speak Ilocano and Tagalog well enough to have a decent conversation."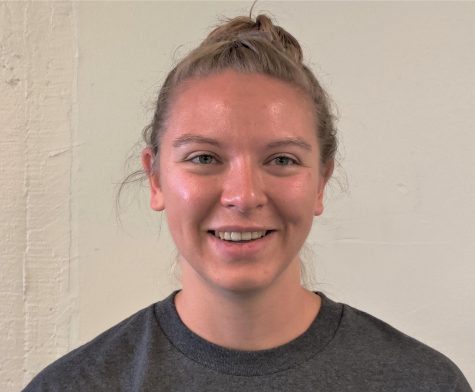 Ms. Jennifer Jones
Ms. Jones completed her student teaching at Junction City Freshman Success Academy and it has been over a full year since she started teaching Biology, Botany, and Zoology at Moanalua. She adores anything outdoorsy like gardening, art projects, and cooking. Ms. Jones' message to everyone is "Although this year is going to look a little different, I'm excited to meet my new students and discover the magic of science together."
Fun Fact: "I've visited 37 of the 50 states and lived in 6 of them."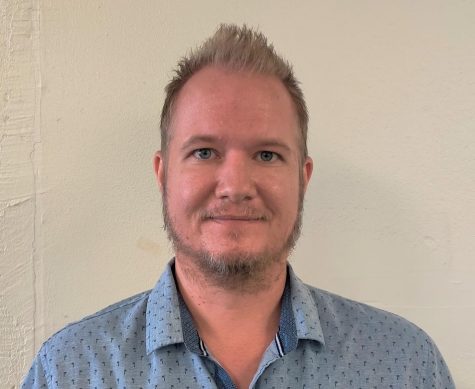 Mr. Roy Huff
Mr. Huff previously taught at Kailua High School and has been teaching for eight years. Now he teaches Chemistry and Biology at Moanalua. One of his favorite hobbies is writing science fiction and fantasy novels; he just recently published a book called "Seven Rules of Time Travel." Mr. Huff's message to everyone is "Don't count the days. Make the days count. -Muhammad Ali."
Fun Fact: "I survived (category 5) Hurricane Hugo,  which passed directly over where I lived when I was a kid."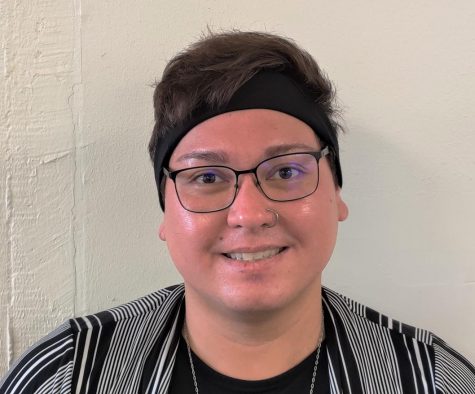 Mr. Randall Lee Stewart
 Mr. Stewart is an English 9 and Creative Writing teacher at Moanalua High School. He has been teaching for eight years and previously worked in Colorado where he taught AP Language at Doherty High School in Colorado Springs. He loves dancing, singing, and acting. Mr. Stewart has this advice for students: "Remember that you are never alone in how you are feeling or experiencing this pandemic, and it is very important that we remember to ask for help, take care of each other, and take care of ourselves."
Fun Fact: "I had an irrational fear of pumping gasoline into my car until I was 24 years old! I always thought the gas pump would explode!"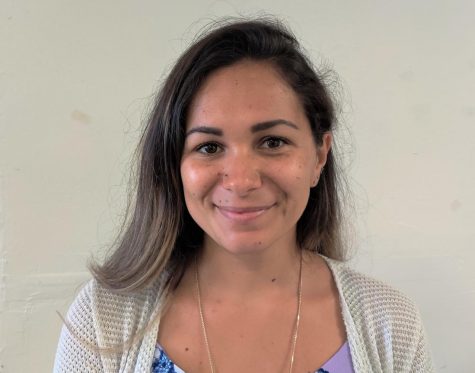 Ms. Vanessa Schlegel
 Ms. Schlegel is a French and social studies teacher this year. In addition, she is the freshman class adviser. She taught for two years at UH Manoa and student taught at Waiākea High School on Big Island. She enjoys swimming, snorkeling, traveling, cooking, yoga, learning new things and spending time with family and friends. Ms. Schlegel's message is to "Do your best, challenge yourself, and never be afraid to be yourself!"
Fun Fact: "I'm fluent in French, but also studied Spanish, Hawaiian, Tahitian, Japanese, Chinese, and Greek."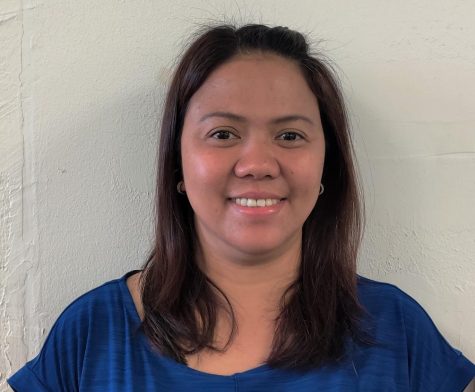 Ms. Berna Dela Cruz
Ms. Dela Cruz is an Algebra 2 and Geometry teacher; she taught in the Philippines for ten years and she was a substitute teacher at Farrington High School for two years. She spent her summer staying home and homeschooling her kids. They also spent time at the beach and did some fishing in Wahiawa. During her free time, she cooks, bakes, and sings. Ms. Dela Cruz's message to everyone is; "I hope we get along well and start the school year full of hope and positivity."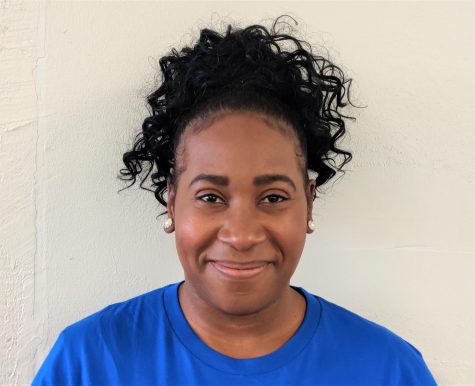 Ms. Bliss Mitchell
Ms. Bliss will be teaching Public and Health Services core, culinary and PE this school year. She has been teaching for nine years and has even taught in Japan. She enjoys cooking and reading books and magazines in her free time. Due to COVID-19, she spent most of her summer staying safe by quarantining in her house. Ms. Bliss wants everyone to know that "you should always be kind to one another because you never know what someone might be going through."
Fun fact: "I was once a preschool teacher."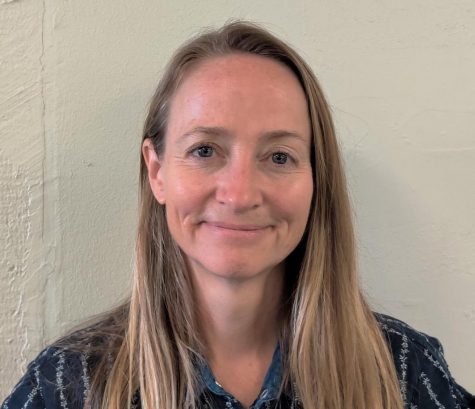 Ms. April Duque
Ms. Duque used to be a teacher at Landstown High School in Virginia Beach, VA. She moved to Hawaii and is now teaching Art at Moanalua High School. Ms. Duque has been teaching for fifteen years, but during her free time she likes to travel, swim, hike, and kayak. This past summer she spent most of her time at the beach with her two-year-old son. Ms. Duque's message for students concerning this upcoming school year is, "I'm looking forward to meeting my students this year and making art with them!"
Fun Fact: "I love to swing dance! I learned in dance clubs while living in Seoul, Korea."
Mr. Zach DeLoach
Mr. DeLoach is this year's biology and health teacher. He previously co-taught at Waipahu Intermediate and High School but this will be his first year as a full-time teacher. Mr. DeLoach enjoys playing video games and going to the beach in his free time. In the summer he helped his parents move into their new home in Tennessee. Although he grew up in Southeast Asia, Mr. DeLoach considers Hawaii home. He is embracing the unusualness of this school year and is looking forward to a great year with his students.
Fun fact: "I can burp on command."