Timeout On Sports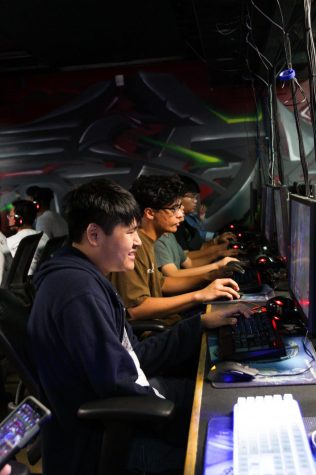 The Hawaii High School Athletics Association announced that sports teams' tryouts could not commence until January 4th, 2021. The HHSAA governs all high school athletics, both ILH and OIA. The no-contact between coaches and athletes has been extended, meaning that coaches cannot train their team.
The risk of beginning athletics programs is still too high even though Hawaii's COVID-19 numbers have dropped over the months. Close-contact sports are an optimal way for the virus to spread. However, the HHSAA is working towards organizing Esports, which can be done virtually. 
"We have two League of Legends teams (5 students [and] 2 alternates) ready to represent Moanalua. The state is still working with the tournament organizers to establish new rules and norms before making any further announcements," said Moanalua's Athletic Director Joel Kawachi. 
Moanalua's Esports teams are hoping to get their game on during the winter and spring seasons. League of Legends team PRESTIGE claimed the HHSAA state championship title in January and aims to defend their title this year.