No Fantasy This Winter
Annual Winter Fantasy Is Cancelled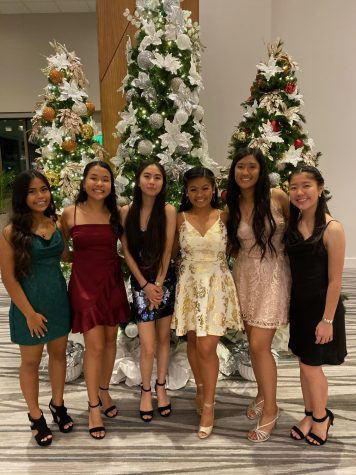 There will be no dancefloor for students to flaunt their moves this December. Moanalua's annual Winter Fantasy dance is yet another anticipated event that has been cut from the school calendar because of the coronavirus.
The dance was scheduled for December 17th, the last exam day before winter break. Despite being a month and a half away, the City and County of Honolulu's tiered system for social activity would only permit for a gathering of 25 people by the 17th that is assuming the number of cases continues to decline without any spikes. 
"We are pretty sure no one wants a [Winter Fantasy] for just 25 people, including chaperones," Student Activities Coordinator Sherwin Pang said.
Winter Fantasy is the only school-wide dance Moanalua offers. Underclassmen especially look forward to attending since they do not have proms.
"I was looking forward to Winter Fantasy because I did not get the chance to go in freshman year," sophomore Taryn Penina said. "I felt that I missed out because all my friends who went had a blast and created so many memories." 
"I didn't get to attend Winter Fantasy in my other years [and] was looking forward to it," senior Jelene Pilanca said.
Postponing is not an option since it will be too close to other events such as proms and senior luau, according to Pang. 
COVID-19 precautions would still make Winter Fantasy "unreasonably small…like 50 people," said Pang. 
"I know that [it] is important to prioritize the health of students," Penina said of the cancellation. "Plus, Winter Fantasy happens every year, so I still have two more opportunities to go!"