Calista's Battle of Banana Puddings
Happy National Banana Pudding Lover's month! Banana pudding isn't something that I have many memories attached to, but my mom loves the stuff. I think it's okay, but I honestly like custard more than pudding.  
Banana pudding is known as a traditional southern dessert with multiple layers of pudding, bananas, and nilla wafers. It can be made from scratch or with the help of a box of instant pudding. I set out with the task to make it both ways and see which one is better. 
Instant Pudding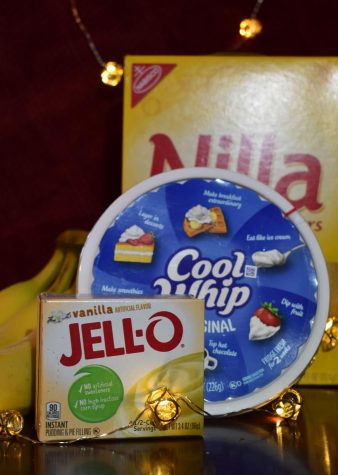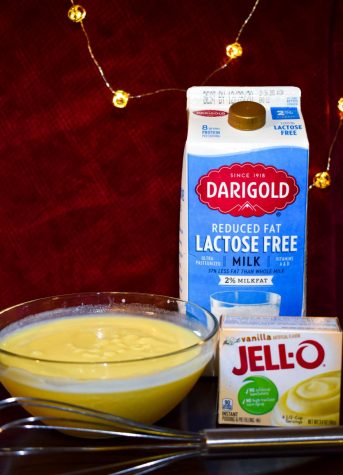 The  first batch of banana pudding I made was with instant pudding and Cool Whip. There weren't many steps so it was a pretty quick and easy recipe, great for beginners. It also used very minimal ingredients, perfect for students or someone on a budget.  When tasting it, I found that it was a touch too sweet for me. However my mom said it was the perfect sweetness for her.
                The Final Result                    
Scratch Pudding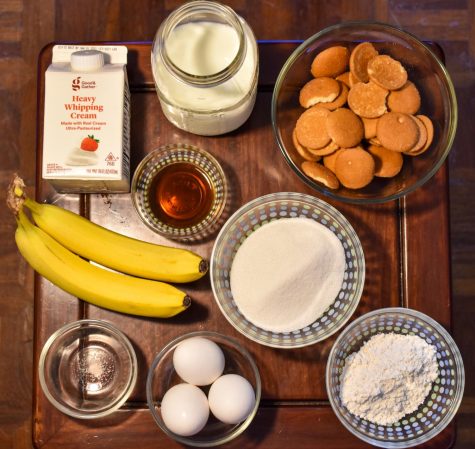 The second batch of pudding was made from scratch with sweetened whip cream. The idea of this batch was that it would be made entirely from scratch so I decided to whip some sweetened heavy cream rather than use Cool Whip. However you can still use a container of pre-made whipped topping if you make this recipe.
Making sweetened whip cream is really simple; all you need is heavy whipping cream, powdered sugar, and some vanilla extract. Before beginning make sure everything is extremely clean; no oil, and that your bowl and beaters are chilled. Put it all into the bowl and beat it for about ten minutes; longer if you want stiffer peaks.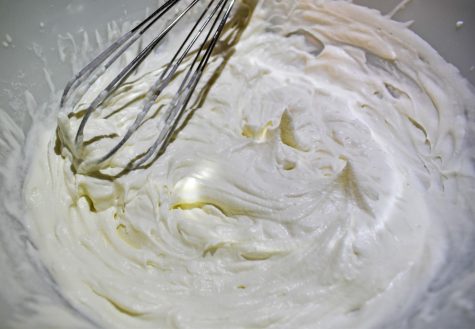 My time might be a bit off because I whisked it by hand, but if you're using an electric mixer it should be faster.  The experience of making the pudding and whipping the sweetened whip cream myself was very gratifying. This recipe did require more time and patience but the outcome was worth it. Personally I liked this batch more because it was less sweet compared to the other one and had a stronger banana flavor.
The Final Result
I had a lot of fun making both of the puddings and they're both great for different reasons. However, the banana pudding from scratch is my personal favorite. I encourage you to try making either recipe or both in the spirit of national banana lovers month.  
Recipes can be found at:
Instant banana pudding: https://www.theseasonedmom.com/summer-quick-and-easy-banana-pudding/ 
Homemade banana pudding: https://www.averiecooks.com/old-fashioned-banana-pudding/