Consequences Of Capitol Riot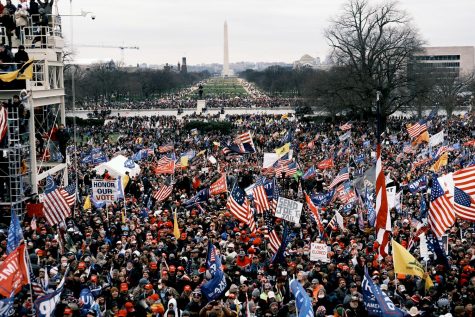 Thousands of President Donald Trump supporters took part in the march to Congress while demonstrating throughout Washington, D.C., resulting in the death of five people, including a Capitol Police officer. Trump's supporters broke through barricades, overran police and occupied the United States Capitol in the early afternoon of January 6. 
The mob stormed the building to protest a joint meeting between the Senate and the House of Representatives to confirm President-elect Joe Biden's presidential election victory. Despite this violence, President Trump tweeted a video calling his supporters who rushed the U.S. Capitol building "very special" people.
Initially, Twitter banned President Trump from its platform for 12 hours due to the risk of incitement of further violence. Twitter said Trump's tweets were in violation of its Glorification of Violence Policy and they banned Trump permanently when he breached the platform's rules again after the initial ban. Facebook suspended President Trump's account indefinitely, at least "until the peaceful transition of power is complete" wrote Facebook CEO Mark Zuckerberg.
Vice President Mike Pence called in the National Guard who eventually removed the rioters from the Capitol. "To those who wrecked havoc in our Capitol today, you did not win," said Pence. "Violence never wins, freedom wins. And this is still the people's house."
After the mob was cleared from the building, members of Congress returned and confirmed that Joe Biden won the presidency. On Wednesday, the House of Representatives voted to impeach Trump for "incitement of insurrection," making Trump the first president in US history to be impeached twice. Ten Republicans joined the Democrats to impeach Trump by a vote of 232-197. President Trump now faces trial in the Senate but not before he leaves office on January 20.
"The peaceful transfer of power from one political party to the next has happened at least 24 times in our history," said Mr. Tana Cambe, who teaches A.P. US History at Moanalua High School. "What we saw happening at the Capitol was horrifying and words like coup did come to mind as I was watching the events unfold."
Mr. Cambe believes the House did the right thing. "This is a country of laws and no one, not even the President, is above those laws," she said. "Actions have consequences and what the President did on that day and also did not do should have consequences."