COVID – The Party Crasher Of The Year
The Hawaii State Department of Education put its foot down and cancelled all future in-person social events that total more than 20 people. Proms, class banquets, and senior luau are events that can be removed from the calendar. The restriction lasts up to June 1 and does not include graduation ceremonies.
Regardless of the DOE's announcement junior and senior proms would not have resembled previous years' events. Honolulu is in former mayor Krik Caldwell's Tier 2 reopening designation, which allows for social gatherings of up to five people. Tier 4, the most lenient, allows for 25 people, but with the rising cases of COVID-19 it is unlikely that the city would have reached this level by the prom dates. 
"We were hoping to host some kind of alternative for prom and [senior] luau…and another drive-in movie," Senior Class President Taylor Katahira] said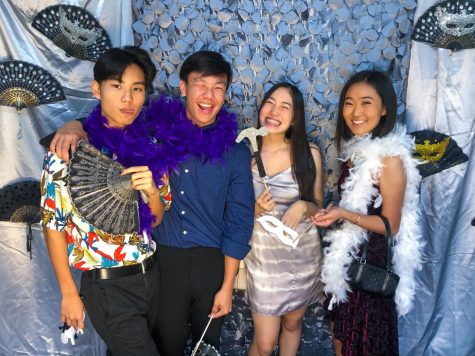 "Our committee has seen the writing on the wall for a couple of months now, "Junior Class Adviser Neilson Ishida said. "It looked like we would have to either cancel junior prom or change it significantly."
The official cancellation of events is impacting students' outlook on the school year.
"It makes it difficult to stay motivated academically without these fun events," Katahira said. "It's a big disappointment for everyone and a tough pill to swallow."
"I'm less excited about the school year and don't have motivation," junior Ruimin Lin said.
Homecoming, a time to celebrate school spirit, is also being scaled back immensely. Homecoming Week, scheduled for Feb. 16-19 will still include the floorshow, song, volleyball, cheer, banner, and trivia competitions, but they will be held without an audience.