Meet The New Teachers Pt. 1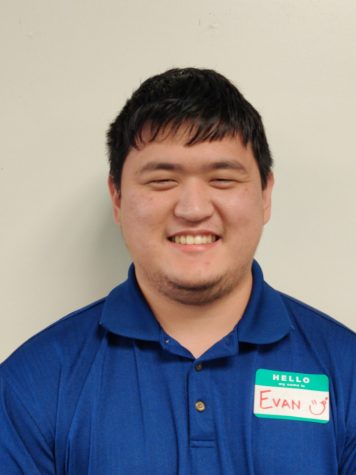 Evan Hashizume
There's a new teacher at Moanalua High School and his name is Evan Hashizume. The new physics teacher is fresh out of the University of Hawaii with his undergraduate in engineering and his master's in teaching. He is also a Moanalua High School alumni who graduated in 2014.
"I kind of always wanted to be a teacher," Hashizume said, "but then my friends convinced me to be an engineer. I didn't really like it so I switched back to teaching." 
Due to being a new teacher, Hashizume has yet to have a permanent classroom. He is located in not one, not two, but six different classrooms. He is located in G204, M202, M103, Q202L, Q206, and F101. 
Hashizume enjoys playing video games like Valorant and League of Legends during his free time. He also enjoys reading mangas, his favorite genre right now is Isekai which translates to otherworld or different world. Although he hasn't lived anywhere other than Hawaii, Hashizume has said that he would enjoy traveling once Covid is over. Some places that he would enjoy going to are Europe, Canada, and Japan.
After teaching last year during the second semester, he said "It was hard the first year but I am hoping to get better."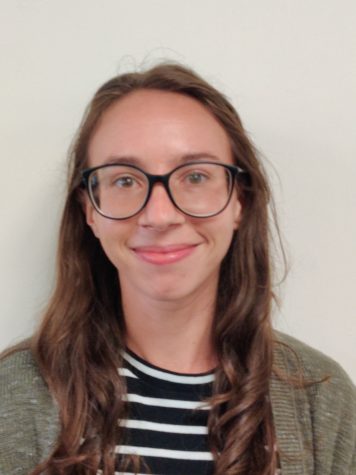 Emily Hebert
Every artist has an origin story about who or what inspired them to start creating and pursuing art. And for the new art teacher, Emily Hebert, world mythology was her starting point. 
"I've always been into mythology since I was a kid," Hebert said.
What started as a childhood infatuation stemmed into a whole web of interests for Hebert, ranging from literature and archaeology to ancient South Asian art and culture. Hebert's graduate work was focused on Buddhist art, and her fascination for archaeology encouraged her interest in ceramics. 
"Ceramics and archaeology go hand in hand, so I don't only like to make ceramics, I like to study old ceramic objects too," Hebert said. 
New to Moanalua, Ms. Hebert will be teaching the General Art 1-2 classes, along with Ceramics 1. After teaching undergraduate students for about eight years, this will be her first time teaching at a high school, or at any secondary education school. 
Jumping into the new school year, Hebert loves that there is such a big community of students at Moanalua who are interested in both the visual and performing arts. 
"I get that sense in the art classes, that the students care about what they're doing and they really want to make things and be here," Hebert said, "and I love that."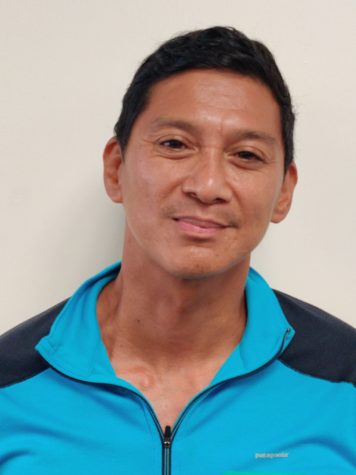 Eric Hermosura
Born and raised here on Oahu, new graphics teacher Eric Hermosura comes to Moanalua High School to teach young students about the art of the world. He is always on the move, whether that be in his yearbook, graphic design, or general art class.
"Students keep you young with young thinking," he said. 
Being in a classroom with different minds gives many opportunities for students to be creative and unique especially when learning about graphic design.
Hermosura comes from a long line of teachers, his mother was a teacher, as well as his brother and sister. Coming from this long line of inspiration, he looks ahead at life wanting to be a life-long learner, he believes that "people think of teachers as people giving knowledge, I think we are also always learning as well." 
He loves learning and seeing things at a different point of view, which he thinks is something that is very overlooked with teaching.
When Hermosura is not inside a classroom teaching students, he is a very active person. He loves being outside. Whether that be when he is surfing, rock climbing, or even playing some beach volleyball he finds being outside very energizing. 
Mr. Hermosura finished school, he decided to take on backpacking and travel the world. His favorite places that he traveled to were Nepal, Spain, India, and any developing country. 
"Learning about the cultures, the different types of standards of living, and the differences in their mindset was my favorite part. It led me to exposing myself to something new and overall learning more," he said.
Coming from Maryknoll High School, Hermosura understands how each school has its own way of doing things, and he is ready for the task at hand. 
In addition to explaining his love for art and graphic design, he also expressed that if you are any student who has thought about art and who is willing to expose themselves to new ways of thinking, you should definitely think about joining any of his classes which are graphic design, yearbook, and general art.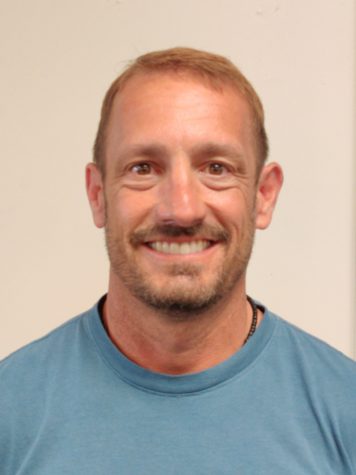 Vince Komar
New science teacher Vince Komar is returning to Moanalua High School after decades away.  He worked in Wisconsin at Waukesha North High School from 1996-2006, and his alma mater, Mukwonago High School from 2007-2021. He taught at Moanalua from 1994-1995.
In all of these years of teaching, Komar said he taught biology. This year, he is teaching three new classes: AP Seminar, AP Research, and Engineering Tech I.
Komar has been back in Hawaii for a month and is happy to be back at Moanalua High School even with the crash course in AP training he needed to take to be certified to teach the class. Komar said she had to attend classes at 3:00 a.m. Hawaii time.
He looks forward to learning with the students. Students interested in AP Research need to take AP Seminar first, making it a two-year research project class. In AP Research, students pick any subject of interest and follow this subject for the entire class. Students dig deep and find out more than what is located on the internet. 
Komar said that during the first week of school, he had all of his students do things such as icebreakers to get his students to interact and feel comfortable in the space. Komar says that it was a good first week and he has a good bunch of students. 
In Komar's free time he likes to do things such as surf, bodyboard, wave board, weightlifting, beach volleyball, and pole vault. He also enjoys watching television. Komar watched the Olympics this year; his favorite events were track events and beach volleyball. Other shows he enjoys are Modern Family, and SEAL Team. Komar attended the University of Hawaii, where he majored in biology and teaching.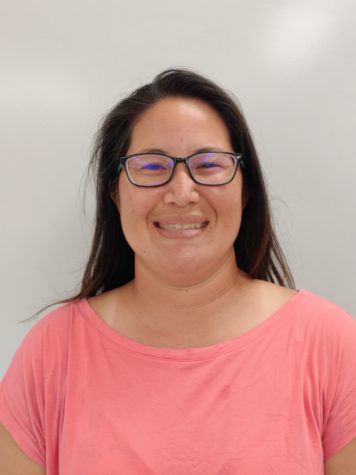 Justine Perkins
With her experience in the professional world of cooking, new teacher Justine Perkins teaches both culinary and Public Health Services core. Last year she was teaching similar classes at Kaiser High School and is here to share her skills and knowledge with Moanalua.
She explained that her love for cooking and her background as a professional baker led her to start teaching.    
Even as a full-time teacher she still tries to fit baking into her schedule. "I always liked to bake," explained Perkins. "My favorite to bake is cheesecake but I love basically anything chocolate." 
She also chose to teach because it fits in her schedule. Not only is she a teacher, but she is also a gymnastics trampoline coach at Hawaii Academy. Perkins has many years of experience in gymnastics and participated in the sport throughout middle school till the end of her college days. Coaching is considered to be one of her hobbies and is something that she enjoys very much.
When it comes to teaching, Perkins is a very supportive teacher and finds that no one needs to be perfect, but only has a good goal to work towards. 
"At Moanalua, I want to be able to teach kids to love cooking. It's a good life skill to have and they don't necessarily need to become professionals," she said. "One of my Kaiser students once told me that they are taking culinary classes to impress their future wife. That's a good goal. I fully support that."
She hopes to see Moanalua transition from last year's online classes to a successful in-person school year. "I'm happy to be here and excited to see what we can accomplish," she said.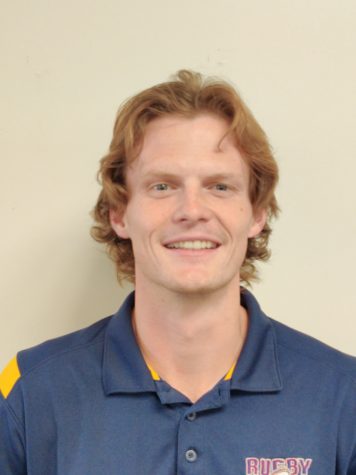 Luke Shroyer
Business teacher Luke Shroyer is new to Oahu as well as Moanalua's campus. Shroyer moved from Salt Lake City, Utah to Hawaii this summer. He previously taught a digital literacy class to middle schoolers but has returned to teaching his favorite subject—business law. 
The class has "more opportunity for discussion between students" and can help build relationships in the classroom, he said.
Business core, beginning accounting are the other classes he teaches.
Shroyer has been quick to explore Oahu's outdoor attractions. He enjoys hiking and has completed the trails at Koko Head, Manoa and Waimea Falls. At the beach, he prefers to head out snorkeling. 
"I'm clearly not one of the guys who likes to sit on the beach and…tan," he said with a chuckle. 
As a new teacher, he is eager to meet Moanalua's students. 
"I really love [to make] connections with students,"  Shroyer said. He encourages them to come by his room, G301, if they want to have lunch or work after school.