Meet The New Vice Principals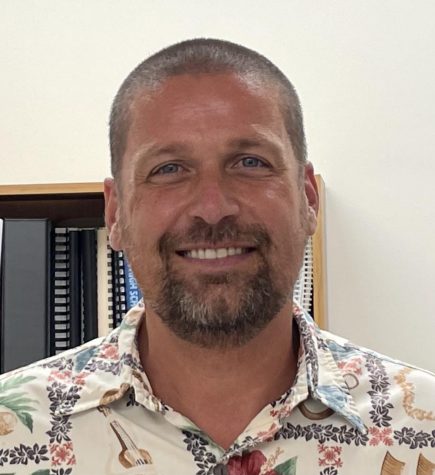 Bill Olk
Introducing the next new teacher, Vice Principal Mr. Olk! Here is all you need to know about our new Vice Principal. 
This is Vice Principal William Olk's first year at Moanalua and in fact, his first time ever working with high schoolers.
He applied to Moanalua after being Vice Principal at Central Middle School in downtown Honolulu. Before that, he was an elementary school teacher. He taught as an elementary school teacher in Maryland for eight years with second and fifth graders.
He arrived in Hawaii just three and a half years ago, and when he saw the job opening for vice principal here back in July, he decided to give it a shot. 
He described the adjustment from teaching younger kids to high schoolers as "refreshing," as he no longer has to explain things in a childish language. He says that he finds the students at MoHS respectful and that they adjust quickly when they are not following school rules. 
While here at Moanalua he has several goals he hopes to achieve. These goals include improving our overall teaching, increasing our state test scores (especially in math), and to build relationships with both the staff and the students. 
Ironically, while some people trip over names in the Hawaiian language, his own name of "Olk" sometimes causes confusion among students. 
"The kids at Central really felt my last name was Oak and they would call me Mr. Oak Tree," he said. "I even mess up my own name" at times, he admitted with a laugh.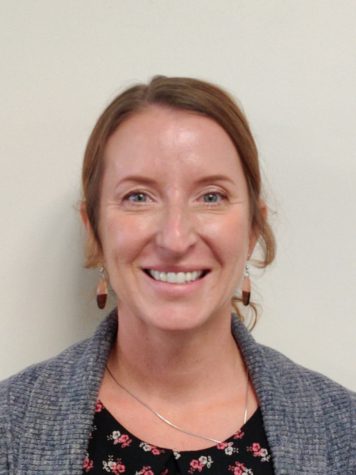 Julia Jones
New experiences await with every turn and curve down a new path, everyday is filled with surprises. At least, that's what Julia Jones feels as she makes her way through her very first year at Moanalua as the new Vice Principal in training.
Following a year full of hardships and dealing with COVID-19, Jones is ready to face a new school year head on. With fifteen years of experience in teaching and being an administrator in schools, she is confident in her patience and abilities, but is always looking for ways to improve. 
She has been teaching for about ten years and spent the most recent five years as a Principal at a charter elementary school in Arizona. Previously she worked with sixth graders at Hickam Elementary School. She is currently in the CISL administrator training program and is going to school at Chaminade University of Honolulu. This year will be her first year being with the high school age group, and she looks forward to many more 'firsts' to come.
Jones anticipates that she will face many challenges this year, the biggest one being getting to know all 130 teachers and how she will be able to collaborate with or assist them as a Vice Principal. She strives to be open minded and flexible in order to accommodate the demands of an adventurous new year, especially considering COVID-19. 
Getting back in person and the transition from a whole year online is an exciting experience for Jones.
 "I can't wait to see the kids and get to know them." she said. "It'll be fun to see new types of humor and getting to know this age group."
Jones has always loved staying active.  Some of her favorite activities include running and paddle boarding. So far, she has run five half-marathons and continues to run everyday for at least two miles to help her sleep better and rest up for the exciting days ahead. Jones is now dashing towards the finish line of last school year and eagering awaiting the next journey's unique path.