Meet The New Teachers Pt. 4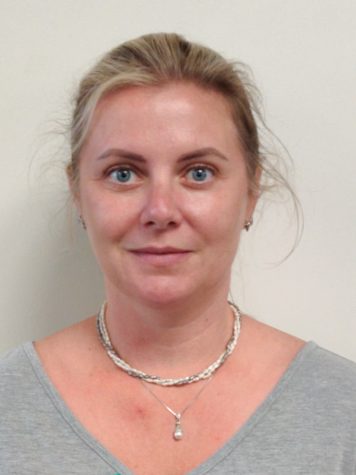 Merica Mitchell
Special Education calls for special teachers, and new to Moanalua, Merica Mitchell is taking on the role. After coming to Hawai'i all the way from Kentucky, Mitchell will be teaching Physics and Expository Writing. 
While in Kentucky, she taught full-time for one year at Glasscock Elementary. She has also been a substitute teacher in Taylor County, Marion County, Oldham County, and Jefferson County schools for over eight years while there. 
Being a mother played a huge role in Mitchell's decision to teach Special Education students. She takes pride in her children and their accomplishments. 
"I have two daughters, and they're both 'specials' I like to call them," she said. "We (Mitchell and her husband) worked really hard and got them into college, and I thought that if I could do that with [my children] then I could help other kids do that too." 
With her two daughters off in college, Mitchell is enjoying an empty nest, and is spending her free time playing tennis and relaxing at the beach with her husband. 
Diving into the new school year, Mitchell hopes to create a positive and enjoyable environment for students to learn. 
"If I can help instill the idea that learning can be fun and useful, and not just tedious, then I've done my job," she said.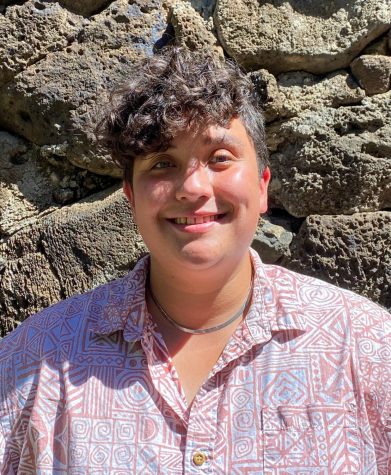 Grace Naehu
The unexpected departure of Moanalua High School's Integrated Education and Training (IET) teacher left a void in Q-building. Grace Naehu moved back to Hawaii and filled the vacancy.
Naehu will be teaching the IET Core classes this year. Naehu has a bachelor's degree in education and is qualified to teach physical education and health from grades K-12. Prior to coming to Moanalua High School she worked in Pennsylvania Mahanoy City High School for a year before coming back to Hawaii to teach. It was her first year teaching, and she had to teach online. She said that was a little awkward and was hard to connect with the students in PE. She hopes to return to teaching health classes in the future, but for now, her focus is on this future-forward class.
Naehu was born and raised in Hawaii before moving to Pennsylvania. She decided after a year teaching in Pennsylvania it would be nice to move back to Hawaii to teach. Half of Naehu's family lives in Hawaii, so moving here was the best choice. Now that Naehu is here she says she is very excited to be here and wants to be a part of the community. In Naehu's free time she likes to spend time at the beach, hike, and like to go to comedy clubs.