Annual fire inspection on October 28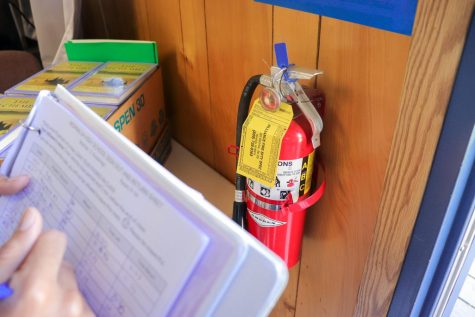 Moanalua will be having our fire inspection on October 28th. 
Teachers will have been expected to prepare for this inspection and be up to all safety regulations. The staff is given a checklist of common violations to look out for a few weeks before the inspection. The list includes but is not limited to, plugging a power strip into another power strip, insufficient clearance between the ceiling and top of cabinets, and having obstructed exits.  
About a week before the official inspection, administrators went around double-checking teachers' classrooms. 
Even with these preparations, the inspections often end with one or two violations noted. The school will then most likely be given time to fix these problems before another inspection takes place.
These inspections ensure student and staff safety by keeping the school up to code.