Skylar Parks and the power of honey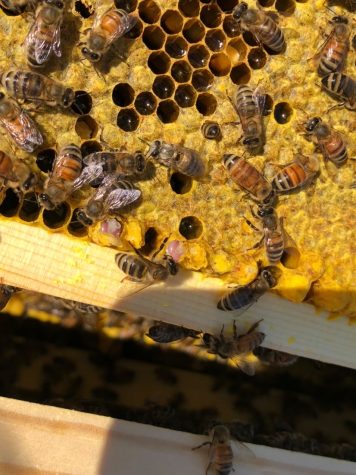 National Honey Month is the celebration of American beekeeping, as well as promoting using honey as a natural sweetener. Senior Skylar Parks got her beekeeping certificate and has plans on having her own beehive in her backyard in order to produce her own honey. 
Parks said she and her father took a beekeeping course together when they lived in North Carolina.  Being able to spend time with her dad after practice she was able to build good bonds and memories with her dad. Receiving the certificate was a bonus.
"He has some interesting hobbies, and likes to drag me along with him," Parks said of the father-daughter class. "It was a thing we did together since he's gone a lot – being in the military." 
Skylar worked hard for about a month, going to beekeeping classes every Thursday after-school during her freshman year, and sitting through 4-hour sessions. By the end of the course, she took a written test, passing with an 80 percent, and thus earned her beekeeping certificate. With the beekeeping certificate, she and her dad were able to practice what they'd learned during the two months.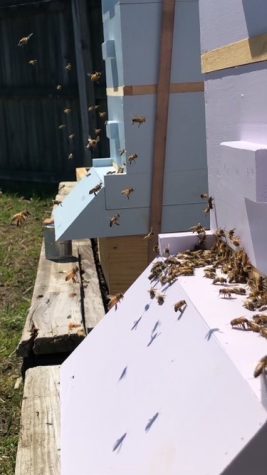 "After my dad and I got our certificates, we got our own honeybees, " Parks said. "We already had two beehives, so we would go out and collect honey and check the beehives."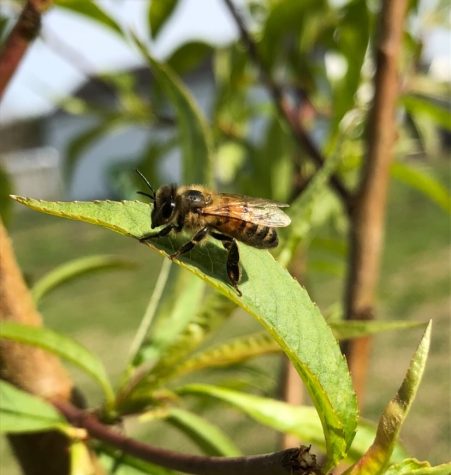 As Skylar went through the course, she learned that honey bees are completely harmless. The more time she spent around hives, she got used to them.
"I love honey," she said. "It tastes so much better than any honey you can get at the store. The hardest part was probably getting too attached to the bees. They don't have long life spans so seeing the dead bees around the hive always made me pretty sad."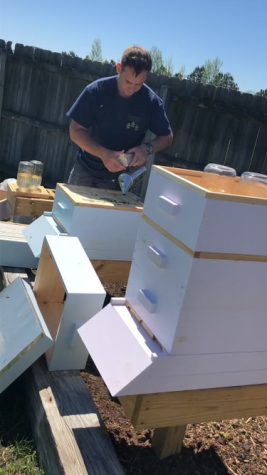 Most people hear the word "beekeeping" and imagine people in billowy suits and netted hats. Parks said she and her dad worked with their bees suit-less.
"My dad and I bought protective gear,  but [we] never wore it because it was more comfortable not to," she said.
As a food product, honey is better than syrup. Syrup lacks the vitamin value of honey, and syrup contains a small amount of fat. Not only is honey a good alternative natural sweetener, but it has medicinal uses, too.  It could be used to soothe sore throats. Mix some warm water or tea with a teaspoon of honey for a drink or gargle. Honey could also be used for skin care as well. Due to honey's natural antibacterial and cleaning properties, medical-grade honey can be used as a topical ointment to heal skin wounds.