Language Clubs Seeking Members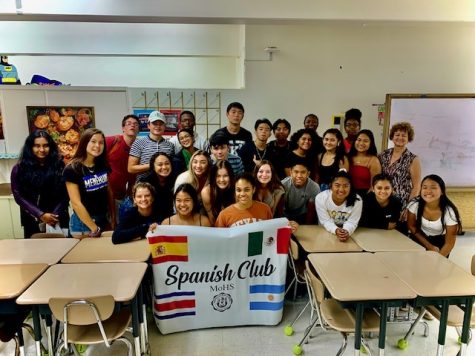 Spanish Club:
The Spanish club works to spread awareness about Hispanic culture and serves as a place for everyone to be accepted. Students do not need to be taking a Spanish class to join. 
This year the focus is on trying to connect with members despite the screen. The club will also be posting 3D tours of famous Spain attractions for their members to serve as virtual field trips. They typically participate in community service events like campus beautification and last year took part in the Miss Latina event. For now, any of these events will be virtual.
To join, fill out the Google form in their Instagram bio @mohsspanishclub. First meeting is on October 21st at 3:30pm. More information will be posted on the account.
President Isabella Huynh, a junior, says the best part of the Spanish Club is that, "we don't have strict requirements to join . . .[so] you're able to meet multiple individuals of different backgrounds and grade levels, thus developing long lasting relationships."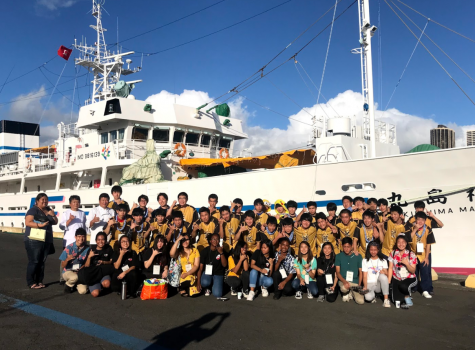 Japanese Club:
The goal of the Japanese Club is to "learn and enjoy all things Japanese," according to club president and senior Erick Huang. 
"Our goal is to explore Japanese culture through community involvement, interacting with students from Japan, and culturally themed socials and activities," he said.
 This year, the club's events will be virtual. Its first event of the year, the "Opening Social," will be held virtually on September 17 at 3:00 pm. The next two events will be virtual student exchanges. 
  Students can join and sign up for the events through the club's website https://moanaluajpnclub.weebly.com/event-sign-ups.html. Our Instagram is @mohs.japaneseclub.
"I joined Japanese club originally because of my friends, but I stayed because of the socials, student exchanges, and cultural community events," Huang said. "The Japanese club is great if you want to make friends, get involved with your community, and explore Japanese culture."