Dancing To The Top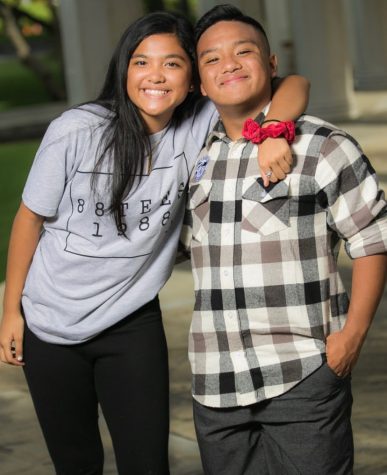 Catching the eyes of viewers and striking the audience with their flashy dance moves, Isaiah Ganir-Basilio and Kadence Cachola are taking the world by storm!
Moanalua junior Isaiah Ganir-Basilio, and his dance partner and Radford sophomore Kadence Cachola entered Kolohe Kai's Catching Lightning Dance challenge. On August 28 they were announced winners of the challenge.
"It was a lot to take in, it didn't really register. We were shocked," said Ganir-Basilio."When we were announced the winners for the Catching Lightning Challenge, my first reaction was to hug Isaiah," added Cachola.
It all started with a message from Isaiah's mother. She had sent a post about Kolohe Kai's challenge to Ganir-Basilio and Cachola about the challenge two weeks before the deadline. United through their passion for dance and for Kolohe Kai they accepted the challenge which was to submit a video cover of the Jabbawockeez's dance to the song. 
Given a tight deadline, they quickly assigned parts, went through the motions, and discussed changes to the choreography together and practiced individually for the next week.
"We had a really tight schedule and had to do everything in three days," Ganir-Basilio said. "Isaiah and I had fun learning and adding our own flare to the piece… a 'stressful 'part of the process, would probably be when we tried figuring out what the concept of the video was going to be… Overall, it was an enjoyable experience."
Due to popular demand, the challenge deadline was extended by two weeks. "A little bit over 10 amazing videos were submitted," said Cachola. Before the deadline extension, the pair had three days to learn, rehearse and add different 'spins' to their parts of the choreography. With the extension, the team now had five days in total.
The opening of the winning video was modeled after Kolohe Kai's "Catching Lightning" music video opening, with the dancers in a natural setting. They made the choreography their own with detail variations that fit their style of dance. Their relative Brian Bautista was the camera man and assisted in film making.  You can view the video with this link: https://www.instagram.com/p/CD9kagJl167/?utm_source=ig_web_button_share_sheet 
They were voted as one of the finalists and were eager to find out who the winners were. A few days later they were notified as winners of the challenge. They won the grand prize including a zipline tour, two hours ATV raptor, or two hours E-bike and a two night stay at the aqua skyline at island colony hotel. 
The duo met through a dance competition, and recently placed third in the junior division of World of Dance with their teams Gem and Future.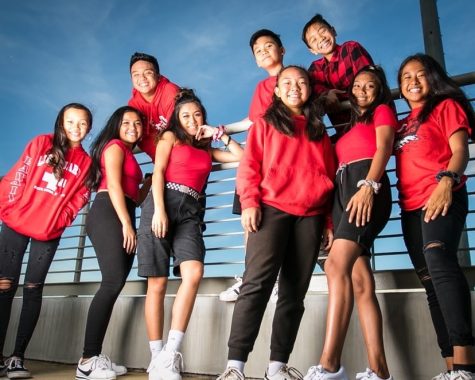 Ganir-Basilio and Cachola said they were overjoyed with their success. The challenges that they worked around had paid off. They are looking forward to more opportunities and challenges in the future to express their passion for dance.
Reflecting back on his origins, Ganir-Basilio hopes to encourage new dancers to 'go for it'! "Dance shouldn't be all about 'I have to win this or do that," he said.  Dance should start off as a fun hobby. If your mindset starts from having fun to 'I have to stand back' ask ' Why are you dancing?' Dance shouldn't be a chore it should be a passion," Ganir-Basilio said.