Results Are In Blangiardi Wins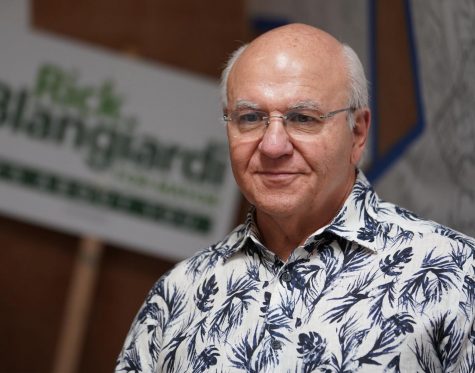 Local television executive and former football coach Rick Blangiardi won the race for Honolulu mayor, winning approximately 60 percent of the votes against opponent Keith Amemiya. Blangiardi received 224,218 votes versus Amemiya's 149,530 votes. Blangiardi succeeds Mayor Kirk Caldwell who has been mayor since 2012 and is term limited from running again. Blangiardi will be sworn in on January 2.
Urging citizens to be unified, first-time candidate Blangiardi said his heart is full of appreciation and gratitude. "I want to bring everybody together."
Blangiardi served as general manager of Hawaii News Now for many years as well as managing broadcast stations in both Hawaii and the mainland. Before his television career he coached football at the University of Hawaii. Blangiardi ran on his leadership and management skills to turn the island around during the pandemic.
Amemiya conceded defeat to Blangiardi Tuesday evening and encouraged his supporters to back the new mayor. "We all need to get behind and stand with Rick Blangiardi as our next mayor," said Amemiya. 
Blangiardi and Amemiya were the two top vote recipients in the August 8 primary that included 15 candidates such as former U.S. Rep. Colleen Hanabusa, former Honolulu Mayor Mufi Hannemann and Councilwoman Kym Pine.