Mrs. Oka Creates MeneTalks to Help Students' Mental Health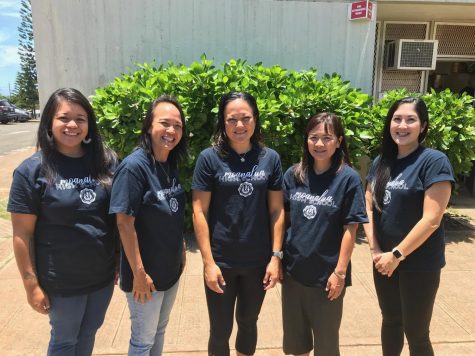 The physical separation between students and most of their teen lives is taking a toll on their mental and emotional health. 
"Anxiety and depression in teenagers has been a huge problem, even prior to the pandemic, and is getting worse," pediatrician Lauren Strelitz of Bayside Medical Group in California said in the article "Teen Mental Health During Pandemic" on the Stanford Children's Health website. 
 As a result some counselors are making attempts to reach out to their students to offer support; some even trying new strategies to get in touch.
Lisa Oka, the alpha counselor for students A-Fa at Moanalua High School has been trying to address this situation by holding MeneTalks, a new way for her students to talk story and share about how they feel. She hopes that the talks will help address things her students may be dealing with or provide them with information, so that they can help others. So far there have only been two sessions on the topics of frustrations with school closure and teen depression.
The turnouts have not been the best but in an email to her students Oka said "I'm not going to give up." 
There will be more sessions to come.
For more mental health information: https://healthier.stanfordchildrens.org/en/teen-mental-health-during-pandemic/