Meet The New Teachers Pt. 2
Melanie Labus
One of Moanalua High School's newest teachers, Melanie Labus, has been taking advantage of the classic Hawaii lifestyle for over three years, with the constant sunshine and the beach. 
"I love being active, sports is my passion," she said with a smile. "I love anything outside, collecting shells, going into the ocean for a swim."
Labus' joy for the outdoors and movement, fits the subjects she teaches, P.E. She finds herself blessed to have a career that combines both her childhood aspirations and hobbies. 
"I always had a passion for teaching. I knew what I wanted to do since I was younger, I guess I'm just following my dreams." 
Being a teacher does not only include her love for activity, but her native language as well, German. Hailing from Hamburg, Germany, she is thrilled to have students learn about the culture.
"I'm excited to get to know you (the students). Say hi if you see me!" she said.
Labus will be entering as a staff member of Moanalua with prior experience in teaching elementary and middle school.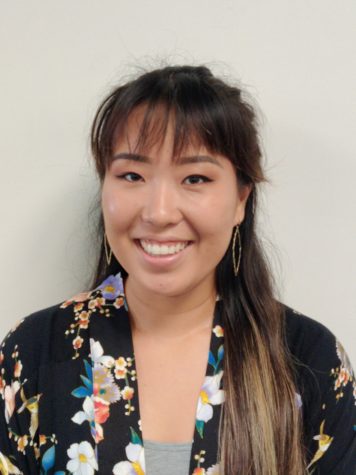 Jessy Shiroma
An alumna of Moanalua High School, Jessy Shiroma returns to teach 9th grade English Language Arts and Expository Writing 2/ World literature class. Having previously taught at Aiea Intermediate, she's excited to dive into the high school curriculum. 
"I love working with young people, the way they think is so fun," Shiroma said. 
Shiroma said she had dreamed of being an English teacher since the eighth grade. She's "always loved stories," and finds the power of language fascinating. 
Getting to see her students succeed and grow is just another added bonus. 
Outside of school, Shiroma enjoys collecting stamps and seashells which she then uses to make jewelry. Her designs can be found at her Etsy business, "Lilikoi Beach Designs." 
This year she hopes the students will be able to have their school events like games, proms, and homecoming. Her message for the year is, "You never know what people might be going through, so be kind to everyone."
Mei Yee Cheng
Mei Yee Cheng, a native Cantonese speaker from Hong Kong, is the new Chinese and Expository 1/American Literature teacher at Moanalua High School. She credits her Mandarin fluency to her studies at the University of Hawaii at Manoa. Outside of school, she enjoys gardening, watching Korean and Chinese Dramas and scrolling through TikTok.
Believing in self-sustainability, she developed a green thumb for gardening. Initially starting off with produce, Cheng grows various vegetables including but not limited to, green onions, cucumbers, green beans, cherry tomatoes, bok choy, and plans on including other types of produce.
 "I haven't bought vegetables in over eight months," Cheng said. 
In addition to gardening, Cheng enjoys watching Korean and Chinese dramas. She recommends Navillera, a Korean Drama that follows the life of a 70-year-old retired mailman pursuing his passions for ballet. She expresses how it was a very touching story, making her emotional. 
She said she looks forward to working with her students. Cheng expresses her gratitude for the supportive administration, fellow teachers, and "good students."