Air rilfe teams look forward to state tournament
Tomorrow will be a bittersweet one for the Moanalua High School air riflery team. On the one hand, the boys team placed second in the Oahu Insterscholastic Associaiton (OIA) championships last weekend and will compete for the state title. On the other hand, the girls team will also be competing at states but with a smaller than expected group.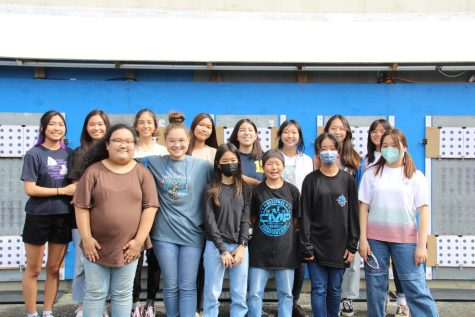 A bizarre, unprecedented mechanical failure in one of the rounds led to an unfortunate incident that led to an unfair loss.  When the last participant's score was added to the total team score, the girls team ended in fourth place. 
"I think that when you think [about] competitive sports, there's always things that happen that you cannot foresee," Moanalua High School teacher and Girls Air Rifle team coach Barbara Lane, said.
As a small consolation, junior Kirra Iwai and senior Rylee Galino placed first and second,  respectively, for their individual scores in the OIA. Rylee Galino finished with the overall score of 617.8, placing her in second, Kirra Iwai finished with the winning score of 618.1, setting her in first place in OIA girls individuals. 
They will be able to shoot as individuals for individual recognition. "I'm incredibly proud of the girls team for showing grit in the face of such a great challenge," Lane said. "The perseverance that Kirra and Rylee showed at OIA's, is an example of perseverance and an example to all of our underclassmen team members. They [Rylee and Kirra] are fierce competitors who are poised to repeat at states."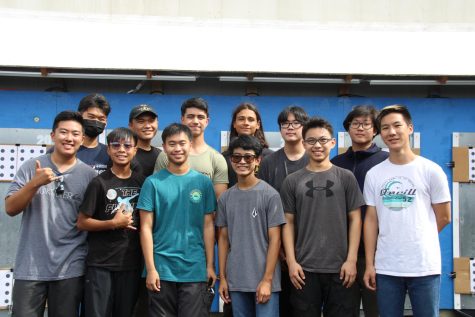 The boys team of seniors Landan Lau, Gabriel Taira, and junior Bronson Tafolo-Lin will represent Moanalua in its quest for a fourth boys state title.
Even though the incident on the girls team wasn't a happy one, Lane still has hope that they will make a comeback at states.
"This is what makes sports so special, the unpredictability of high level competition. It is what drives myself and the entire team to remain focused, and dedicated," Lane said.
Lane said that after the last tournament, she and the girls team are looking ahead to next year and redemption.
"The girls team is locked in and ready to regain their standing [In OIA's and states]," she said.