Bowling teams off to States
The Moanalua High School boys and girls bowling teams head into the state championships this week hoping to strike it big Thursday and Friday in the Hawaii High School Athletic Association state tournament.
Both teams are the 2021 OIA East champions. The girls team members are Hope Coloma, Jaci Laguana, Jacie Masuda, Mikaela Manning, and Masie Shimabukuro.  The boys' team members are Tobias Bunnel-Himoto, Braysen Domion, Branson Lazo, Justin Ricafort, and Cadence Sasano. 
The girls' coach is teacher Eric Bentkowski, and the boys' coach is Meal Tracker Coordinator Geri Mehrtens.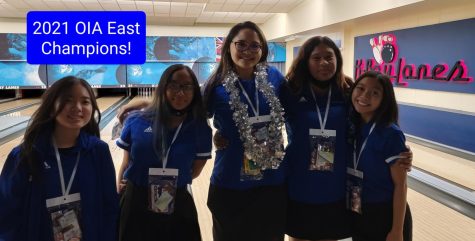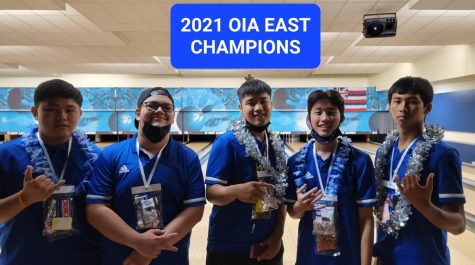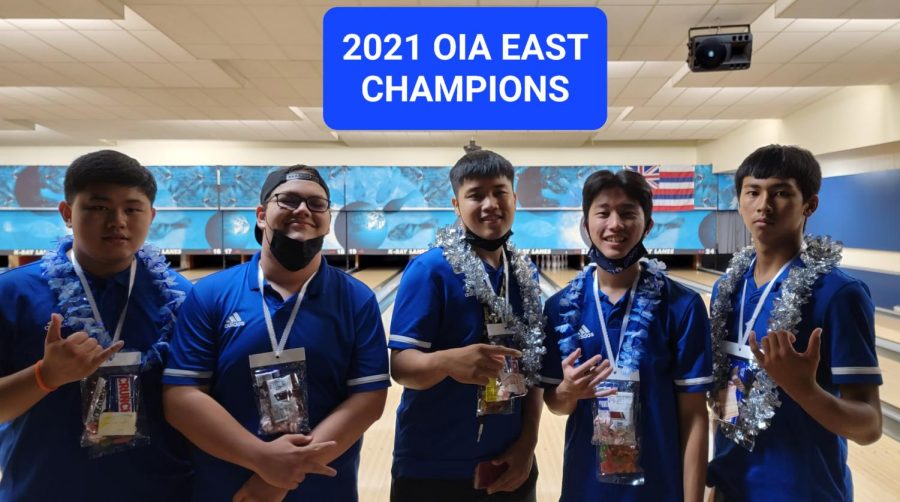 2021 State Team Results:
4th MoHS Girls
7th MoHS Boys
2021 State Overall Individual Medalists:
Soph Mikaela Manning 3RD place
JR Masie Shimabukuro 4TH place
2021 OIA Finals:
Team Results:
Girls Runner Up
Boys 3rd place
Individual Medalists:
SR Cadence Sasano 3rd Place
F Jacie Masuda 5th place
JR Masie Shimabukuro 11th place
Soph Mikaela Manning 12th place
OIA East Division:
Team Results:
Girls Champion
Boys Champion
Individual standings:
Girls
1st JR Masie Shimabukuro
4th Soph Mikaela Manning
5th F Jacie Masuda
6th SR Jaci Ann Laguana
Boys
2nd SR Branson Lazo
3rd SR Cadence Sasano